Israel Breaks Up Hamas Money Laundering Ring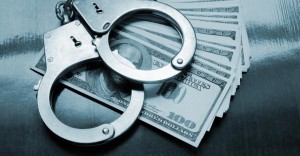 By Judah Ari Gross
Israel's Shin Bet security service has uncovered a complex Hamas money laundering operation that brought nearly three quarters of a million shekels into the terrorist group's coffers, the agency announced Thursday.
In light of Israeli sanctions on the group, Hamas cannot freely move money in and out of the country. Through this plot, which began in early 2016, the group managed to transfer approximately $200,000 (NIS 720,000) into its Hebron offices from Turkey, with help from Gaza, in order to fund terrorist activities, the Shin Bet said.
The security service, working alongside the Israel Police, arrested five Hamas members in the West Bank in connection with the operation, and also identified one operative in Gaza and another in Turkey.
"The discovery of this operation shows the never-ending desire by Hamas operatives in Turkey and Gaza to increase terrorism by Hamas in the West Bank," the Shin Bet said.
To read the full article on the Times Of Israel go to http://www.timesofisrael.com/israel-breaks-up-alleged-hamas-turkey-hebron-money-laundering-ring/.