Condemnation of UNESCO Decision on Old City of Hebron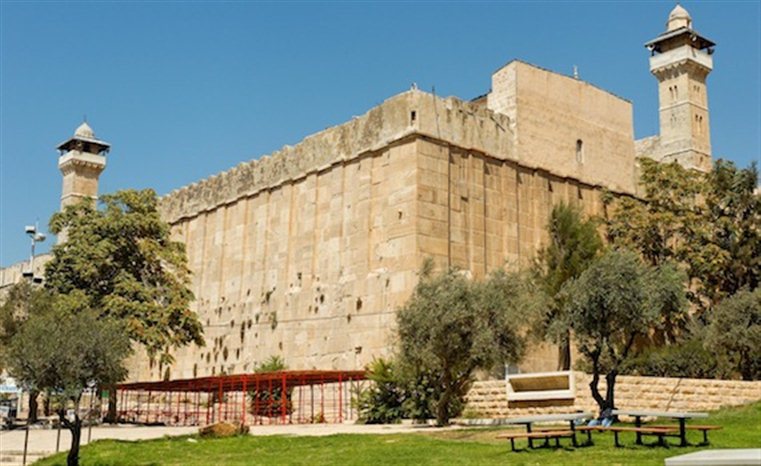 World Jewish Congress (WJC) president Ronald Lauder has condemned the decision of UNESCO's World Heritage Committee to deem the Old City of Hebron, including the Tomb of the Patriarchs [pictured above] within its parameters, as a 'site in danger' through emergency procedure.
The draft resolution passed in a secret ballot with 12 in favor, six abstentions and three opposed.

He said the UNESCO World Heritage Committee's decision to deem the Old City of Hebron a 'site in danger' is the latest Palestinian attempt to exploit the UN for political manipulation and demonstrates a severe abuse of the emergency mechanism.

"It is disconcerting that UNESCO member states have adopted yet another cynical distortion of reality, a subversive attempt to rewrite history and deem the Old City of Hebron as a Muslim-Palestinian site alone while denying its historic and religious importance to Jews and Christians.

"This egregious resolution is a clear attack on Israel and will only further entrench divisions among all parties."

Lauder said the UNESCO Executive Board is set to debate another ​decision on Jerusalem at its session in October.
"We hope more members of that board will continue to recognize these biased decisions for what they are and vote against any decision that blindly attacks Israel."​

Here's what UN Watch has to say about the UNESCO resolution: https://www.unwatch.org/hebron-vote-unesco-heritage-body-denies-jewish-christian-heritage-biblical-city/
Offering up a different Muslim perspective on the issue, Israeli-Arab Sarah Zoabi slams UNESCO for creating rifts and denying Jews' rights to Cave of the Patriarchs in this Arutz Sheva video: http://www.israelnationalnews.com/News/News.aspx/232421.